James Dobson Owes America An Apology!
This
is a blastocyst which is the source of embryonic stem cells:
These are
victims
of Nazi "medical research" by Josef Mengele:

This is a
picture
of Mr. James Dobson:
Mr. Dobson doesn't understand that stem cells are from clumps of cells called blastocysts. Blastocysts don't have any organs. They don't have any pain receptors. They don't feel pain. They don't feel fear. They don't feel at all.
But the victims of Nazi medical experiments were often children. Those abused and murdered by Josef Mengele were often twins as young as five years old. Some of the experiments performed by the Nazis included decompression chambers to simulate high altitude, freezing experiments such as those in 1942 in Dachau where prisoners were forced to endure a tank of ice water, sometimes for as long as 3 hours, Malaria experiments where healthy inmates were infected with Malaria, Mustard Gas experiments to investigate the most effective treatment of wounds caused by LOST gas, sea-water and sterilization experiments involving mutilation of thousands of inmates.
Victims of the Nazis were people; men, women and children. People who had family, people who had fear, people who felt pain, anguish, embarassment, and ultimately death.
They were not clumps of cells destined for the garbage heap.
Mr. Dobson on Wednesday stated:
But I have to ask this question," Dobson said during Wednesday's program. "In World War II, the Nazis experimented on human beings in horrible ways in the concentration camps, and I imagine, if you wanted to take the time to read about it, there would have been some discoveries there that benefited mankind."

Unless ethics and morality guide scientific research, "you get what happened in Nazi Germany," Dobson said.
Let's Review.
This
is an blastocyst from which embryonic stem cells are derived:
And
these
are some more of the victims of Nazi experimentation: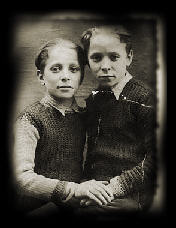 Mr. Dobson owes America an apology!
There were no "discoveries there that benefitted mankind"! As
experts
have stated:
Doctor Jay Katz of the Yale University School of Law, who emphatically opposed the re-use of the Nazi data, suggests nonetheless that the experiments be republished in full detail so that no one may deny that they occurred. He would then condemn the data to oblivion. Dr. Katz dismissed the Nazi experiments with one phrase: "They're of no scientific value."23

Katz's opinion brings to mind the words of Brigadier General Telford Taylor, Chief Counsel for the prosecution at Nuremberg, when he argued that the Nazi experiments were insufficient and unscientific, "a ghostly failure as well as a hideous crime . . . Those experiments revealed nothing which civilized medicine can use."24 Arnold Relman, editor of the New England Journal of Medicine, similarly stated that the Nazi experiments were such a "gross violation of human standards that they are not to be trusted at all."

Doctor Leonard Hoenig, Assistant Professor of Medicine at the University of South Florida College of Medicine, categorized the Nazi experiments as "pseudo-science," since the Nazis blurred the distinction between science and sadism. The data was not recorded from scientific hypothesis and research, but rather, it was inspired and administered through racial ideologies of genocide. Doctor Hoenig maintained that nothing scientific could have resulted from sadism.

Allen Buchanan, Philosophy Professor at the University of Arizona, is also a member of the Human Subjects Review Committee at the University of Minnesota. He believes that bad ethics and bad science are inextricably linked together. He found that the human experiments that were ethically sound were also scientifically sound. Therefore, he concluded that since the Nazi experiments were unethical, they were, by equation, scientifically invalid.
To add insult to injury, Dobson works to deny scientists the right to study embryonic stem cells with support from the Federal Government. This research may yet lead to the cures of multiple diseases, including, as recently
reported
, spinal cord injuries:
Becht and several others with spinal cord injuries attended a news conference yesterday in support of a U of L study that shows that embryonic stem cells may have the potential to treat spinal cord injuries.

"The stem cell is where there's going to be a cure," Becht said.

Genetically engineered stem cells helped paralyzed rats move their legs again, according to the study, published last week in the Journal of Neuroscience.

The rats' spinal cords, partially severed in the lab, began to heal after receiving stem-cell grafts from rat embryos, the report said.

"This type of approach definitely has applicability to human injury," said Scott Whittemore, scientific director of the university's Kentucky Spinal Cord Injury Research Center and a lead researcher on the stem-cell project.
So apologize Mr. Dobson!
Apologize to the Jews, Gypsies, Homosexuals, and political criminals who suffered and died under the hands of the Nazis!
You compare research on clumps of cells to the suffering under the Nazis of millions of men women and children. Shame on you!
And Apologize Mr. Dobson to the victims of Multiple Sclerosis, Parkinson's Disease, Amyotrophic Lateral Sclerosis, Spinal cord injury and diabetes. Victims who might benefit from research on these embryonic stem cells.
You interfere with Science by lobbying to stop the funding of research using discarded clumps of cells for the search for cures for Multiple Sclerosis, Lou Gehrig's Disease, Spinal Cord Injury and Diabetes. And you call
that
a "family value"?
Apologize Mr. Dobson! We are all waiting.
Bob