"Speak No Evil"
I was a little upset, but not very surprised when I read about how President Bush supported the teaching of "Intelligent Design" in public schools, the camouflaged Bible story approach to the explanation of humans on Earth.
He
stated
:
During a round-table interview with reporters from five Texas newspapers, Bush declined to go into detail on his personal views of the origin of life. But he said students should learn about both theories, Knight Ridder Newspapers reported.


"I think that part of education is to expose people to different schools of thought," Bush said. "You're asking me whether or not people ought to be exposed to different ideas, the answer is yes."
That sounded so
American
! I mean what could be more important to students than hearing new ideas?
Equal time seemed reasonable.
Students could learn about the
periodic table
: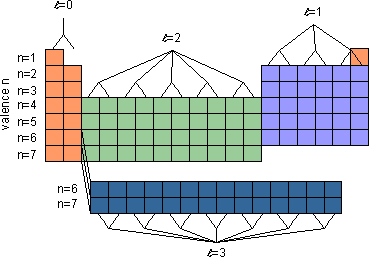 And then about
Noah
!
Children could learn about the multiplication tables:
And
then
learn about
Adam and Ever
!
The possibilities are endless!
But why is it, when it comes to Abstinence education doesn't this Administration oppose discussion about contraceptives in the classroom? Isn't that an idea that children should discuss in school?
Paul Palcko
Illustration
As
reported
:
Programs funded through the welfare bill must teach that abstinence is the only "certain" way to avoid pregnancy and sexually transmitted diseases and cannot discuss the "benefits" of contraception (Kaiser Daily Reproductive Health Report, 1/31).
Clearly, this President is in favor of additional ideas being presented when those ideas are to his liking! Otherwise put that gag back on!
America needs a new President and new leadership! We need a President who will lead us forward into the 21st century instead of returning us to the Dark Ages of ignorance and fear. We need a President who understands the difference between Scientific Inquiry and Religious Dogma. A President who respects intellectual curiosity, scientific investigation, and the need to advance the rights of women and not keep them barefoot and pregnant!
John Kerry can provide that leadership! We have your back John!
Bob